China manufacturer complete kit indoor grow tent 02-12-2020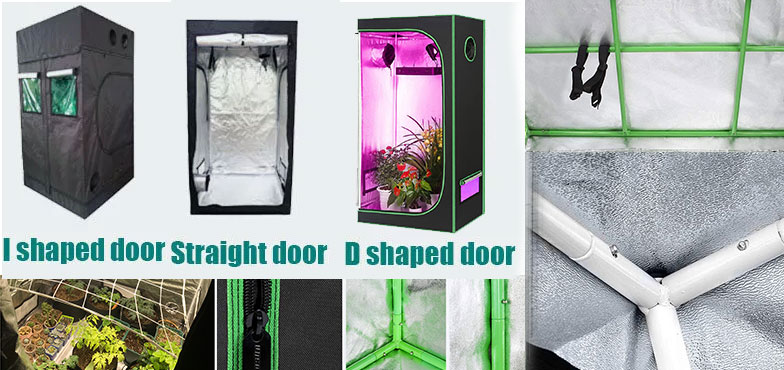 Grow Tent, Which Is A Great Portable Alternative To Build A Permanent Grow Room. By Using This Grow Tent, You Can Easily Provide The Seeds With Steady Supply Of Light,Temperature And Water For Optimal Germination To Occur. You Can Also Benefit For Flowering Period Control And Better Growing Of Plants.
Maintaining a proper growing environment is crucial for a successful, high-yielding grow. Indoor growing tents provide a convenient way to isolate your growing area so you can maintain proper temperature, humidity, light and odor containment while keeping out dust and insects. Grow tents are the newest, highest-quality, sturdiest tents we've used- and over many years of indoor growing, we've tried them all! Easy assembly, easy access, sturdy frames to hold lights, filters and fans, the tents are the best way to create a self-contained environment for your indoor garden and maximize yields.
Uses high density 600D and 1680D Oxford tear proof and double stitched blocking light. The reinforced metal poles ensure security and stability.Interior diamond Mylar material enhance the 100% reflective effect, and outside extra.
Zippers safeguard your grows and offer you easy access to your indoor grown plants.
Detachable waterproof floor tray for easy cleaning and inlet/outlet vents for air extraction and intake. Observation window for checking plant growth inside. Includes a tool bag for storage of your tools and accessories.
All metal structure and multiple vents for ventilation and light cord. Rectangle vents use high density screen to breath freely.
Ideal for beginners and expert growers.